Kate Price - The Web Mistress!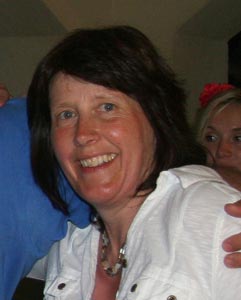 Who better to provide you with a website, that will work for you, than a web designer who understands marketing and business. Having been one of the owners of Birdworld - The  Bird Park near Farnham in Surrey - and having marketed it for over 20 years I gained a fair experience in both!
Coming to Devon in 1997 to start a new business - Country Ways holiday cottages - I made the time, through necessity, to understand and use the internet as a marketing  tool. My own website won the tourist board award for The Website Award for the South West two years in a row.
Now, the internet it is the marketing tool, most businesses not being able to survive without it. It is however constantly changing and moving forward, making it difficult for the overworked business man to keep up with the current trends.
I always write sites in a search engine friendly way, put in the meta-tags and set up a linking structure with other sites (very important with the search engines). I actually write the website around your main keyword phrases.
I wrote the website for my husbands totally internet based sign business. Put in - Sign Maker - and his site will be ranked number 1. If you put in Devon Holiday my Devon Directory will be number 1. I can't promise the same with a small site but I can certainly make sure you are found.
It is important to keep moving with the times and many experts believe the way forward is to use the social media (Facebook, Twitter etc) to market your business. We can set this up for you too. After the initial setting up it is actually quite easy for you to take on yourselves. Much the same can be said for Google Adwords, another useful marketing tool.
I do understand that the terminology can seem very confusing. Don't worry you are not alone!
I am very happy to talk it through with you and help out where I am needed. Just email me with your phone number and I will give you a call.
Kate Price - The Photographer
Photography has been my passion since I was ten years old - quite a while ago! Although it has always been a useful skill for business - leaflets, postcards, brochures and more recently - the web, I would never had called myself a photographer.
For me everything changed with the advent of digital photography. I love to be able to process my own work - use photoshop to create the image. I started using my more and more of my own photographs on websites such as www.devon-holiday.com and was consequently asked to take on other work. I specialize in HDR photography where three exposures are combined to create a really intense image. See the examples below:-


Whether I take photos for a client or myself - photography is still my passion!